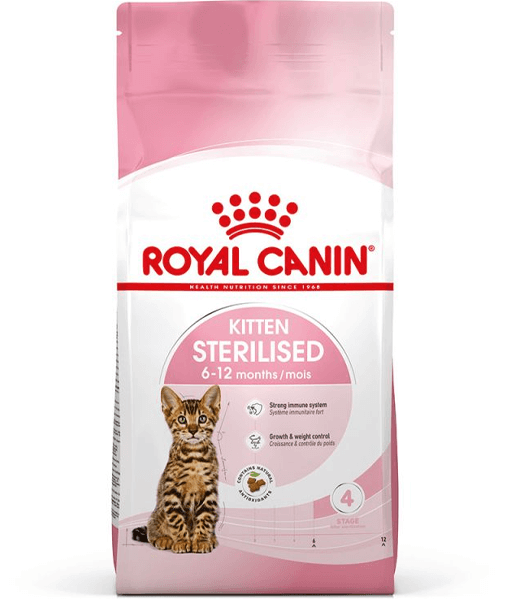 Royal Canin Kitten Sterilized 2 kg
Original price
$28.19
-
Original price
$28.19
Balanced and complete food for cats - Specially for neutered kittens (from 6 to 12 months old).
After neutering energy needs change and the risk of becoming overweight increases. A second age kitten still has specific requirements to achieve harmonious growth. Sterilized Kitten contains a moderate level of fat to help limit weight gain with no compromise on the intake of protein, calcium, and phosphorus for a healthy growth.
Growth is an essential stage in the kitten's life: it is the time of big changes, discoveries and new encounters. During this key period, the kitten's immune system develops gradually. A patented* complex of antioxidants (vitamins C and E, lutein, taurine) helps support the kitten's natural defenses.
During the growth period, the kitten's digestive system remains immature and continues developing gradually over several months. An exclusive combination of nutrients with highly digestible protein (L.I.P.*), psyllium, and prebiotics (including FOS) helps support a balance in the intestinal flora and contributes to good stool quality. *Protein selected for its very high digestibility.
Fast Delivery
Same day delivery in Beirut and up to 2 days outside Beirut.
In store pickup
You can place an order and pick it up from our dispatch center in Achrafieh.
Pay in Cash
You can pay in cash only LBP or USD.