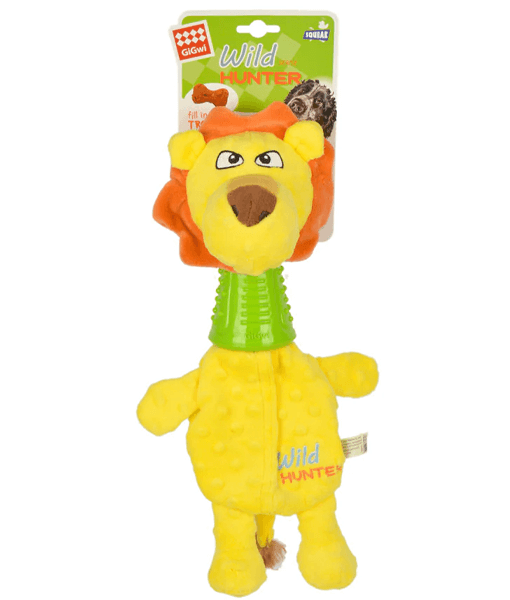 Gigwi - Wild Hunter Lion Plush Dog Toy
Original price
$9.79
-
Original price
$9.79
GiGwi Wild Hunter series _ Time to start a puzzle! Open velcro and pour your dog's favorite food into the toy, then let him to enjoy hunting.
GIGWI Wild Hunter Series is designed to train your dog's hunting skill and inject fun into feeding.
A long neck with crunchy sound makes the chewing more easily and enticing for your pet. The belly stuffed with treats makes playtime even more fun. Inside squeaker and crinkle paper also add excitement. It will be the best prey for your dog.
Fast Delivery
Same day delivery in Beirut and up to 2 days outside Beirut.
In store pickup
You can place an order and pick it up from our dispatch center in Achrafieh.
Pay in Cash
You can pay in cash only LBP or USD.