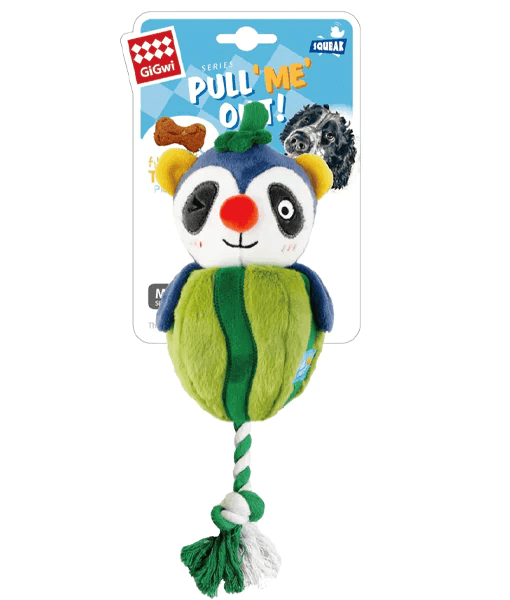 Gigwi - Pull Me Out Racoon
Original price
$7.59
-
Original price
$7.59
GIGWI Pull Me Out Racoon is designed to rain your dog to pull the stuffed animal out and get their well deserved treats. Combining treats with game provides your furkid more entertainment, encourages slow eating and aides in intelligence training.
"The GIGWI Pull Me Out toys are the preferred choice for dogs of all sizes. This toy offers hours and hours of excitement, whether you're home or away!
• Stimulates mind
• Combining food with game provides dog more entertainments
• Encourages slow eating and helps with intelligence training"
Fast Delivery
Same day delivery in Beirut and up to 2 days outside Beirut.
In store pickup
You can place an order and pick it up from our dispatch center in Achrafieh.
Pay in Cash
You can pay in cash only LBP or USD.