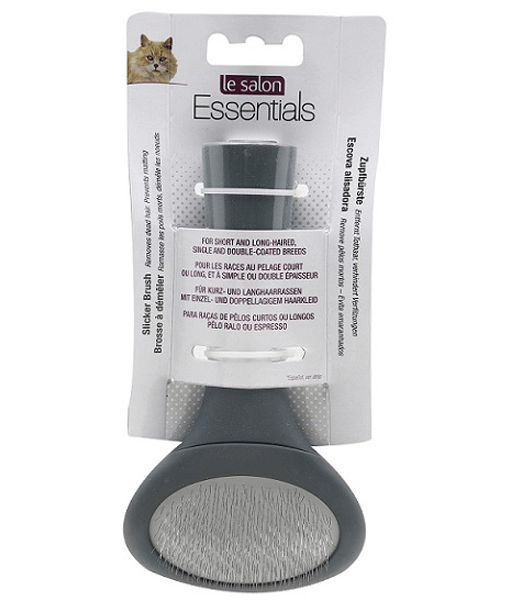 Le Salon Essentials Slicker Brush
Original price
$8.99
-
Original price
$8.99
Le Salon Essentials Cat Slicker Brush is angled with wire bristles for easy brushing purposes. It is designed with a gray pad and charcoal handle. The Slicker brush is recommended for short and long haired breeds as it helps to remove dead hair and helps prevent matting. Le Salon Essentials Grooming Products offer a full range of grooming tools and accessories. Choose from a wide assortment of brushes, combs and grooming accessories in a variety of styles and sizes. Regular grooming is recommended for every pet to ensure a healthy and trouble-free coat. Le Salon Essentials Cat Slicker Brush will help provide your cat with a lush and soft coat.

Fast Delivery
Same day delivery in Beirut and up to 2 days outside Beirut.
In store pickup
You can place an order and pick it up from our dispatch center in Achrafieh.
Pay in Cash
You can pay in cash only LBP or USD.