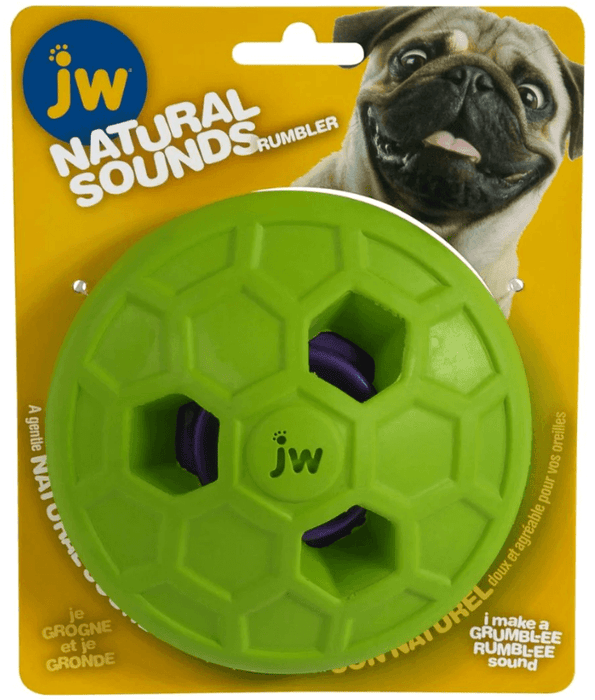 JW Natural Sounds Rumbler Dog Toy
Original price
$12.00
-
Original price
$12.00
The JW® Natural Sounds Rumbler is a dog toy that's designed to be work-from-home-friendly with its soft sound and shock-resistant bumper. As the toy teeters, totters, and spins around, it gives off a moderate, gentle rumbling sound that piques dogs auditory senses. As your dog paws at the toy, the saucer shape creates unpredictable paths by teetering and rolling around. Made from durable rubber, the Natural Sounds Rumbler is gentle on your dog's mouth as they gnaw on the toy. A perfect toy to keep your dog quiet and entertained if you are working from home.
Fast Delivery
Same day delivery in Beirut and up to 2 days outside Beirut.
In store pickup
You can place an order and pick it up from our dispatch center in Achrafieh.
Pay in Cash
You can pay in cash only LBP or USD.